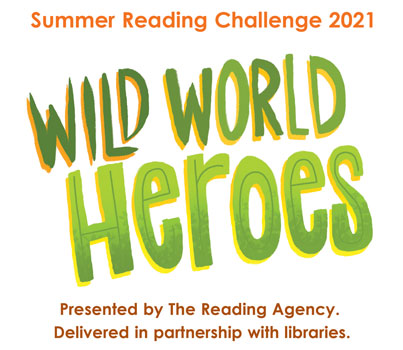 ---
---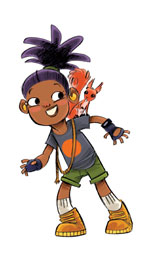 Wild World Heroes started on Central Bedfordshire Libraries on Friday 23rd July and finishes on Saturday 11th September. It is free and for everyone!

How does it work?
Sign up for a Wild World Heroes fold out map and stamp card - then choose your books and take them home to read.
There are 6 sticker sheets to collect, one for each of the first six books you read; some are scratch and sniff and others have a special code which unlocks a secret area of the Wild World Heroes website.

Read two books and you will get two stickers and a Wild World Heroes bookmark
Read four books you will receive more stickers and a Wild World Heroes pencil
Read six books and you will get your final two stickers and be awarded your Wild World Heroes Certificate and medal!!
Plus your completed stamp card will be entered into your local library prize draw to win a tablet.
Don't stop there though!!
Collect another stamp card and keep reading!

Calling all parents!
Why not tell us what you think of this year's challenge by completing the Wild World Heroes Survey.
Thank you!
Ummm - I'm not sure what to read...
No problem! We have lots of ideas and suggestions!
If you are looking for inspiration just follow the links below for recommended reads - don't forget reading magazines and comics counts too!
Plus do not forget about our online services; reading e-books, audiobooks and magazines will get a stamp on your stamp card too!
Libby - borrow and download e-books, audiobooks and magazines
BorrowBox - borrow and download audioboks
PressReader - read newspapers and magazines online

Keep up to date with the latest Covid arrangements in your local library here
Wild World Heroes illustrations © Heath Mackenzie 2021
---
Page last updated: 5th August 2021