Coronavirus Response from Central Bedfordshire Libraries
Following the latest Government Guidelines, we have developed a phased approach to the safe re-opening of our Libraries.
Ampthill, Dunstable, Flitwick, Houghton Regis, Leighton Buzzard , Potton, Sandy and Shefford Libraries are open for limited browsing, computer usage and printing.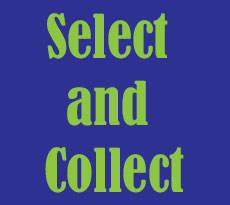 We will continue to offer Select and Collect services in these and all other libraries allowing you to collect staff selected bundles and your free reservations from the library entrance.
Find out more about the services available at the libraries that are open below.
---
Accessing the Library
The safety of all our customers and staff is extremely important to us and we have put several measures in place to allow for the safe re-opening of our libraries:
Face coverings must be worn when using the library unless you have a legitimate reason not to.
Please sanitise your hands as you enter the library, there are also hand sanitising stations available within each building.
The number of visitors allowed in will be limited.
If possible, please visit alone, or in your household or support bubble.
Please scan the QR code as you enter, alternatively you will be asked to complete a Track and Trace form. Your entry and departure time will be recorded.
This information is handled securely in accordance with GDPR, it will be kept for 21 days and then destroyed accordingly. Find out more about Test and Trace here
Please be aware of any directional signage and floor markings to aid queuing and movement around the library.
We ask that you keep your distance and respect those around you.
You will need your library card to use our services.
Public computers need to be booked in advance; you can do this by telephone.
---
How long can I stay?
We ask that you move through the library as quickly as possible and that browsing time is kept to a minimum.
Where possible we ask that you visit the library alone, please do not visit if you feel unwell or are self-isolating.
Computer usage is limited to 45 minutes per day for essential usage, bookings can be made by telephone.
What services are available?
Return books - please return any items at the entrance of the library. There will be a trolley or a table available for you to place your returned books on to.
Browse for books - we ask that you observe Social Distancing rules and be mindful to those around you.
Borrow books using our Self-Service terminals.
Collect requests and Select and Collect Bundles.
Join the Library - we encourage you to join online before you visit.
Staff will be available to help but please observe Social Distancing Guidelines
Access to computers - this needs to be booked in advance telephone and is limited to 45 minutes per day.
The number of computers available for use has also been reduced in line with social distancing guidelines.
Computers will be cleaned and sanitised after they have been used. Bookings will be held for 15 minutes, and then cancelled if unattended.
Printing and Photocopying is available - please bring the correct change where possible.
---
What services are not availabe yet?
There will be no access to study tables.
Laptop usage
Seating - we have had to remove seating from the library space unless using a pre-booked computer.
Newspapers and Magazines
Library activities
Some areas of book stock may be unavailable but please ask a staff member for help.
All public toilets will remain closed.
Library staff will not be available for technical support whilst using a public computer in order to maintain social distancing.
---
We are required to ask each visitor aged over 16 to provide their name and contact details. This information is stored for 21 days and will only be shared with the NHS if they contact us because a customer has tested positive.
When you visit please scan the NHS Test and Trace QR poster using your smartphone, or complete and return a NHS Test and Trace form.
Find out more about NHS Test and Trace at the NHS website and read our Privacy Notice for Test and Trace.
---
Yes, you can join the library. We would recommend that you join online first as this will speed the process up.
Once you have joined you can follow a link in the confirmation message to request a physical card to borrow books or use the computers. This will send a message to your library of choice and they will make the card up ready for your visit. Then all you need to do is visit with proof of your name and address to collect the card.
---
Yes, you can request your replacement card here
Once you have completed the form your chosen library will transfer your details from your current card to a new one and within 3 days you can visit to collect it.
Please be aware that once the library has created a new card for you your current card number will not allow you to log in to Arena and the library app, BorrowBox, Freegal, Libby and PressReader.
---
When will other libraries reopen?
Details of when our other libraries will open will be posted on the Central Bedfordshire Council website, here on the Virtual Library and on social media – Facebook, Twitter and Instagram.
Please be assured that whilst the remain libraries closed to the public no overdue charges are being applied to items borrowed after the 23rd January 2020.
---
Please don't worry. Your loans have been extended to the 28th June or later, and you can renew them online using Arena or by telephone.
You can continue to request staff selected bundles using the Select and Collect service. Plus you are still able to request individual titles for free using Arena, the library app, or by calling the library. These will be issued to your card when they are ready to be collected, so all you need to do when you visit is pick your books up from the collection shelves in the library.
You can also use your library card number and PIN to discover the wide range of online services and resources available through the Virtual Library, including e-books, audio books and e-magazines. Other resources including newspapers, Encyclopaedia Britannica, Credo reference sources, are available online by logging in with library card number and pin. Visit the Virtual Library today and check out the follow:
Please contact us if you have any questions and check the Virtual Library, Facebook or Twitter for updates.
Thank you for your understanding during this time.
For more information about the coronavirus and things to do from home click here
---
Page last updated: 24th June 2021