Do you have an app?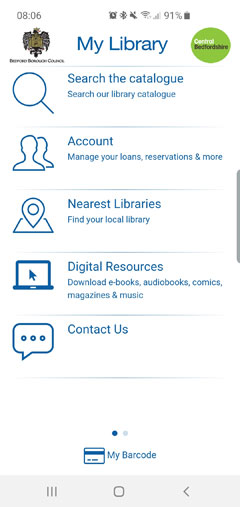 Yes we do!
Yes we do and from the 1st February a new updated version is available!
Follow this link, click on your app store logo, and download!
Or visit the Google Play Store and Apple app store, search for 'Bedfordshire Libraries' and install it today!

What does the app do?
The app is for Arena, our online library catalogue. It places the library in your pocket!
You can:
Search the catalogue for a title (or scan an ISBN barcode) to see if we have the book and where it is
Request titles with just two clicks!
Renew your loans
Check and cancel your reservations
Keep on top of your account
Link your card to your children's cards so you can manage everything in one place
Find library details and locate the library on a map, it will even give you directions to the library!
---
Page last updated: 1st February 2020