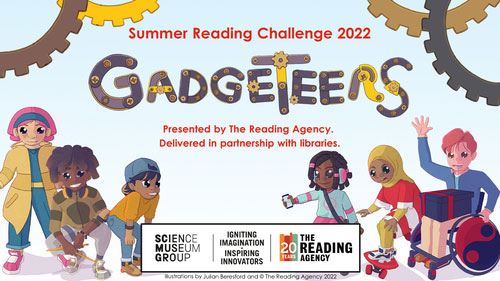 Gadgeteers Events
---
---
Click the link here for details of the activities and Family Events at your library.
---
Here are some events that you will need to book:
Online Story Hunts
Entertainment with John Kirk is in the form of 6 science story hunts, a cross between story telling and a scavenger hunt! They are on the topics of energy, time travel and weather and suitable for ages 3+. Join in at home or from holiday.
Book your free ticket and identify your library service: Central Bedfordshire
---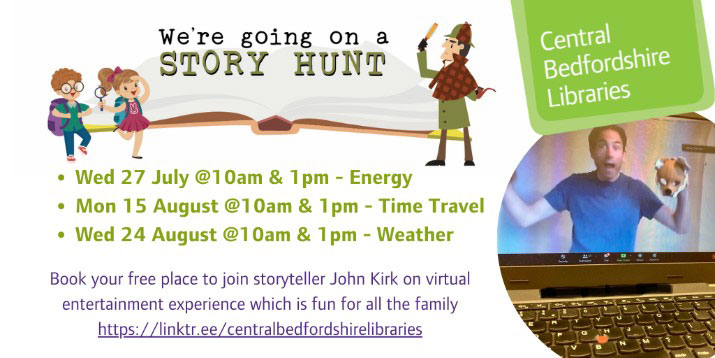 ---
Spectrum Drama Events at Biggleswade, Sandy, Potton, Dunstable and Flitwick Libraries
Come on all you bright sparks and hear the story of Michael Faraday, The Father of Electricity! The Great Man himself will explain what makes electricity. Hear about his life and adventures with the dreaded Lady Davy and his attempts to prevent the 1858 Great Stink of London. He will need enquiring minds and willing hands-on volunteers ages 5-11 to help explain how he helped shape our modern world.
Check the timetable below. Tickets are £3 per child (£1 for siblings) available from host libraries.
---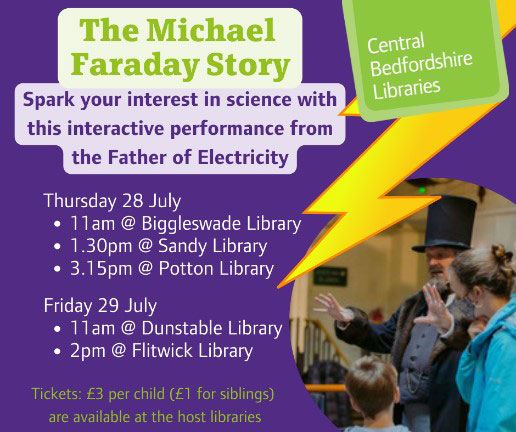 ---
Sublime Science Workshops at Central Bedfordshire Libraries
Sublime Science workshops are a mix of demonstrations and hands-on science – including making gooey slime! There is a workshop at every library in Central Bedfordshire during August.
Ideal for children aged 5 to 12 years
Tickets are £3 per child (£1 for siblings)
Check the dates below and get your ticket from the host library.
---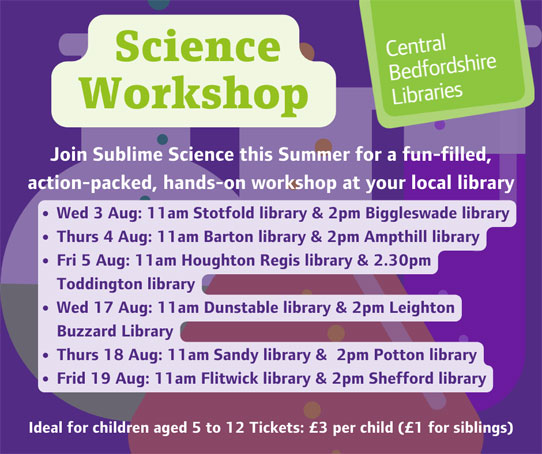 ---
Gadgeteers illustrations by Julian Beresford and © The Reading Agency 2022
---
Page last updated: 28th July 2022