Dunstable
General History
Time Travellers of Dunstable Project - Background
---
---
The Time Travellers of Dunstable project was launched on the 25th July 2014. The publicly located 'Audio-Zones' are now active; they contain recordings of personal accounts of life in Dunstable created in collaboration with local pensioners and elderly people during a series of workshops.
The 'Audio-Zones' are located at Ashton Square, The Quadrant and Vernon Place, why not sit and listen to stories about Dunstable as it was in the past and how it is now.
Below are some images of the launch day in Dunstable.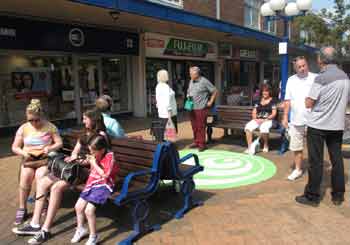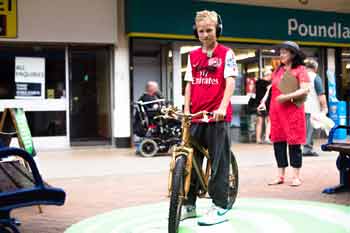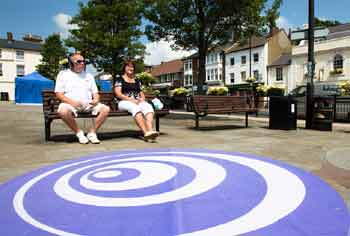 ---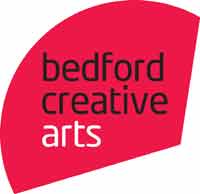 ---
Page last updated: 30th September 2014