Silly Squad Crafts
---
---
Over the coming weeks we will be sharing fabulous crafts that you can do at home using things you can find around the house.
Download the instructions below in PDF or Video format and enjoy!
Check out the crafts and activities we shared in June here.
If you would like the craft in a different format please contact us.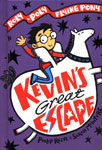 Create a Legendary Pet
Kevin is an ABSOLUTE LEGEND. He's a FLYING PONY! He can TALK! He has OPINIONS ON BISCUITS (Custard Creams are his favourites)! When he blows into Max's life, things become completely EXTRAORDINARY.
Create your own legendary pet now!
Download the Legendary Pet Activity Sheet here - 900KB PDF
10th August 2020
Fingerprint Minbeasts Craft
Create your own minibeasts work of art - all you need is some paint and your fingers
7th August 2020
---
Octopus Craft
Follow these steps to make a octopus from paper and lolly sticks.
7th August 2020
---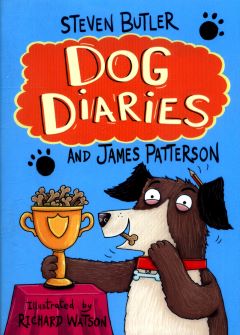 Dog Diaries Activity Pack
14 pages of Dog Diaries fun; wordsearches, spot the differences and more...
Download the Dog Diaries Activity Pack here - 4MB PDF
6th August 2020
---
Octopus Paperchain Craft
Have fun creating this lovely penguin pal
5th August 2020
---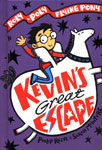 Create a Kevin Comic
Learn how to create a comic and then have a go at writing a Kevin comic of your own.
Download the Kevin Comic Activity Sheet here - 700kb PDF
4th August 2020
---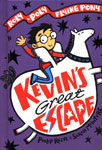 Caring and Feeding for a Flying Pony
Meet Roly Poly, Kevin's flying pony. What is Roly Poly's favourite food?
Download the Roly Poly Activity Sheet here - 400kb PDF
1st August 2020
---
Yes we are! We will be offering a range of activities online during the challeng; find out more below:
Bedford Borough Libraries are offering:
Central Bedfordshire Libraries are offering:
Silly Squad images © Laura Ellen Anderson
---
Page last updated: 10th August 2020