Murder in the Library – The Central Beds Crime Festival Part II
We are delighted to be staging our very first Crime Festival with activities and events across the county.
There will be competitions, quizzes and reading challenges in our libraries with loads of opportunities to win Crime Festival goodies and signed books from our featured authors.
See the Author Programme below.
Tickets are available online at https://bit.ly/MurderMysteryMayhemCBL
Tickets cost £5 (£3 for concessions & multiple events) and include entry to prize draw for a book signed by the author.
---
---
Author Event Programme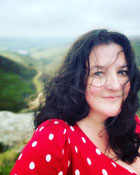 Rowan Coleman
Wednesday 24th November 7pm at Stotfold Library
Rowan Coleman lives with her husband, and five children in a very full house in Hertfordshire. She juggles writing novels with raising her family which includes a very lively set of toddler twins whose main hobby is going in the opposite directions. Under the pen name of Bella Ellis, she has written a series of unique historical mysteries in which she imagines the Bronte Sisters as detectives. Book 3 in the series The Red Monarch will be released on the 4 November.

---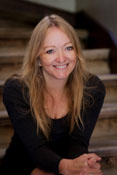 Cara Hunter
Tuesday 30th November 1.30pm at Ampthill Library
Cara Hunter lives in Oxford, in a street not unlike those featured in her books. She has written 5 books (with number 6 coming soon) featuring DI Adam Fawley and his Oxford- based police team. The series has featured twice as Richard and Judy Book club picks and DI Adam Fawley may soon be coming to life on screen as the TV rights have been sold.


---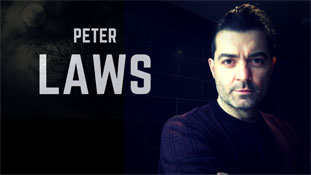 An Evening with Peter Laws
Thursday 2nd December 7pm at Houghton Regis Library
Peter Laws is an author, journalist, film critic and public speaker. He's an ordained Reverend with a fascination for the macabre. He is the creator of the Creepy Cove Community Church Podcast, and also the Matt Hunter novel series. Matt is an atheist ex-vicar turned university professor, who helps the police solve cult related and religiously motivated crimes. The novels are intense, quirky and laced with hints of the supernatural and black humour.

---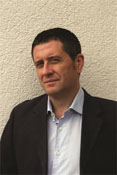 Adam LeBor
Saturday 4th December 5pm at Flitwick Library
Adam LeBor is a British author, journalist, writing coach and editorial trainer, who worked as a foreign correspondent from 1991 for many years but is now based in London. He is currently writing a noir crime series set in present-day Budapest featuring Balthazar Kovacs, a Gypsy detective in the Budapest murder squad. The books are not classic police procedurals, but a hybrid of crime and conspiracy thrillers.

---
Page last updated: 15th November 2021