Copyright Notice
All rights reserved.
No part of this publication may be reproduced, stored in a retrieval system or transmitted in any form or by any means, electronic, photocopying, recording, or otherwise without the permission of Stuart Antrobus.
Every reasonable effort has been made to contact copyright holders, but if there are any errors or omissions, Stuart Antrobus will be pleased to insert the appropriate acknowledgement.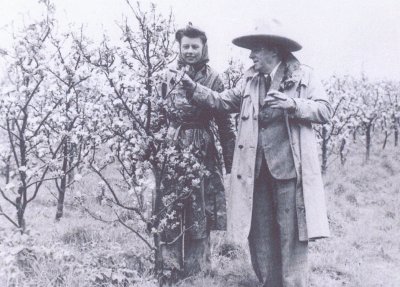 Land owner Mr. Whitehead shows a land army girl what to do in his Cockayne Hatley apple orchard.
---
Stuart Antrobus Historian/Author
---
Page last updated: 10th March 2014