Bedfordshire Hostels
Silsoe
Location:
Wrest Park Lodge (behind Silsoe parish church) in grounds of Wrest Park estate.
OS Ref: TL08343556
Description:
Accommodated up to 32 land girls in 5 bedrooms.
Opened:
June 1943
Closed:
c. September 1950

Ethel Collyer (nee Richer) by the former Silsoe WLA hostel
More information about this hostel
Mrs. Stone (previously Warden at Potton Hostel) was first Warden, and Miss Sanderson was Assistant Warden. By Feb 1946, the Warden is a Mrs.(?) Futter.
(With Kensworth) Silsoe Hostel completed the most overtime of any "War Ag" hostels in the county (reported in August 1944 The Land Girl magazine).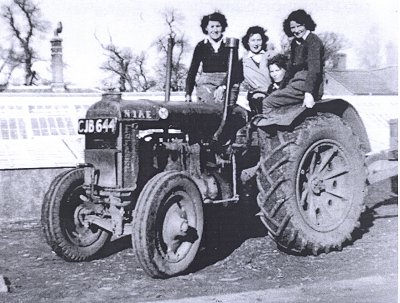 Silsoe land girls working in walled garden at Wrest Park
At the 14 February 1946 WLA Grand Parade in Bedford, the Silsoe Hostel contingent was led by a Miss B. Pentelow.
Womens Land Army well represented at recruitment display during Wrest Park Agricultural Show, July 1946.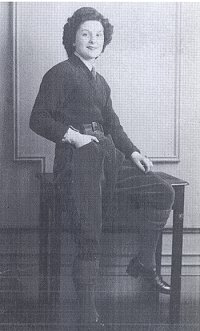 Ethel Richer(now Ethel Collyer)
George Hotel, Silsoe, was the land girls' local pub.
There were five rooms with up to six land girls in each.
Wrest Park mansion was occupied by Sun Insurance Co. during the war.
There was a WAAF (Womens Auxiliary Air Force) camp in huts on Wrest Park estate.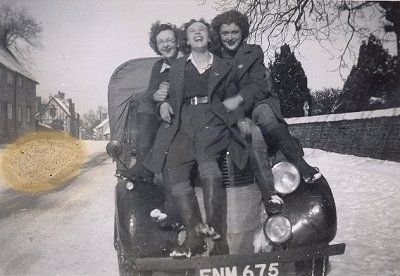 Silsoe land girls in the High Street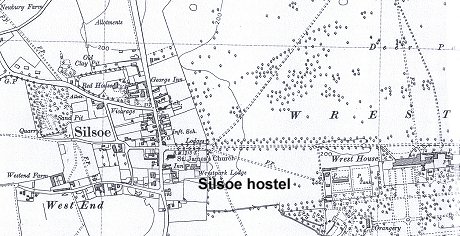 Location of Silsoe hostel
OS 6" map Bedfordshire sheet XXVI NW (with additions with 1947-48)
---
More Pictures of Silsoe Land Girls
---
Stuart Antrobus Historian/Author
---
Page last updated: 28th February 2014