Bedfordshire Hostels
Luton Hoo (Training Farm)
Location:
The Bothy (gardeners' accommodation) attached to Luton Hoo Home Farm, part of a large estate on edge of Luton. (Luton Hoo was the palatial mansion of Sir Harold and Lady Zia Wernher).
OS Ref: TL10191789
Description:
4-week induction training courses (2 weeks dairy farming; 2 weeks horticulture). First of the Bedfordshire training hostels; training was also given at Toddington Manor Park but later Ravensden became main training hostel for Bedfordshire WLA.
Opened:
7 July 1941
Closed:
4 March 1946

The Bothy during the war was turned into a Women's Land Army hostel
More information about this hostel
The Land Girl magazine (August 1941) reported on the "newly-approved training farm".
"The garden's Bothy which had in peacetime accommodated young single gardeners who were studying for their RHS certificates, was turned into a Women's Land Army hostel...(they) did enjoy certain advantages from the presence of the Eastern Command such as the NAAFI where cigarettes, chocolate and other such rare commodities were sometimes available..." Mr Woolley, Estate Secretary.
Miss Marron, from Bedford was employed to run the Garden Bothy.
The farm bailiff was "full of praise" for Miss Phyllis Chiplin who "sat down and milked a cow right out at her first attempt. As she had never done any farm work in her life this was a pretty good effort".
The head gardener, Mr. A.S. Daffurn (1937-1948), gave training in horticulture to land girls in the walled gardens and green houses.
A new temporary hostel in Luton (Church Street?) is mentioned in the December 1943 edition of The Land Girl.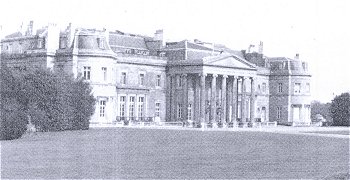 Luton Hoo Mansion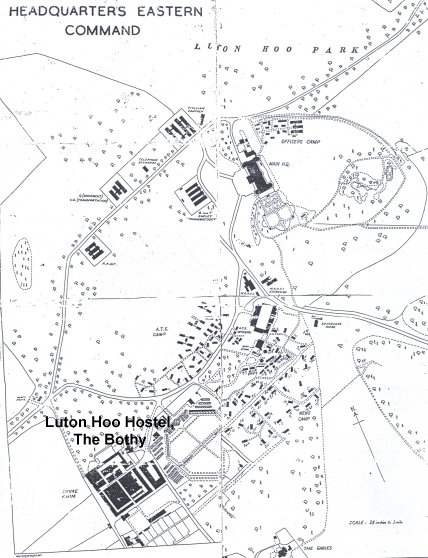 Luton Hoo training hostel was surrounded by military hutments of Eastern Command during the Second World War. The octagonal walled garden was where land girls received horticultural training.
By kind permission of the Werhner Foundation.
More Pictures of Luton Hoo Land Girls
---
Stuart Antrobus Historian/Author
---
Page last updated: 28th February 2014