Samuel Wray
---
A narrative of the adventures of Samuel Wray now living at Kempston, Bedfordshire, from the time of his volunteering for that parish in 1796, till his return to England in 1815, published by C.B. Merry, 1823, Bedford.
---
Page Twenty Two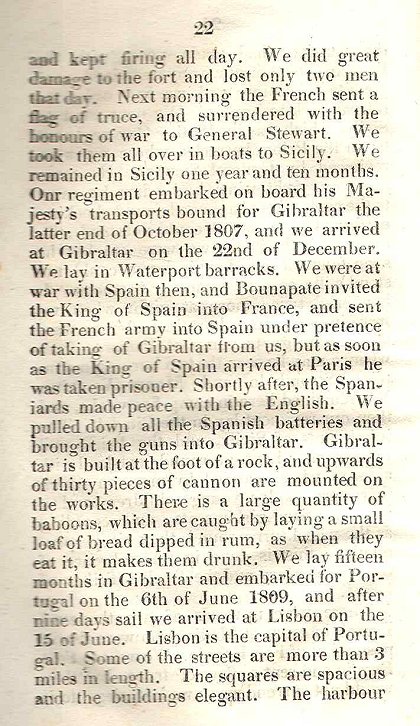 Bedfordshire Libraries, 2007
Fort Reggio surrendered to General Stewart and the Regiment then remained in Sicily for one year and ten months, embarking for Gibraltar at the end of October 1807. After spending 15 months in Gibraltar, pulling down the Spanish batteries, the regiment embarked for Portugal on the 6th June 1809.
---
Page last updated: 4th February 2014