Samuel Wray
---
A narrative of the adventures of Samuel Wray now living at Kempston, Bedfordshire, from the time of his volunteering for that parish in 1796, till his return to England in 1815, published by C.B. Merry, 1823, Bedford.
---
Page Twenty One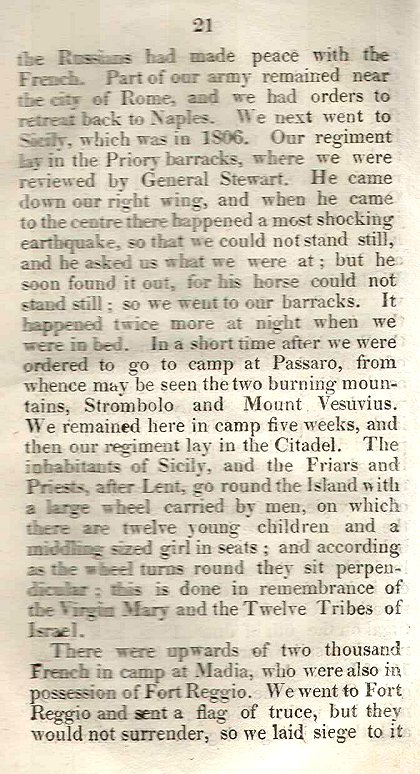 Bedfordshire Libraries, 2007
In 1806 the regiment was sent to Sicily where they were reviewed by General Stewart. In the midst of this there was an earthquake so the men withdrew to the barracks. During the night there were two further quakes. A short time after the regiment was ordered to Passaro where they remained for five weeks. The regiment them laid siege to Fort Reggio, which was in control of the French.
---
Page last updated: 4th February 2014