Samuel Wray
---
A narrative of the adventures of Samuel Wray now living at Kempston, Bedfordshire, from the time of his volunteering for that parish in 1796, till his return to England in 1815, published by C.B. Merry, 1823, Bedford.
---
Page Twelve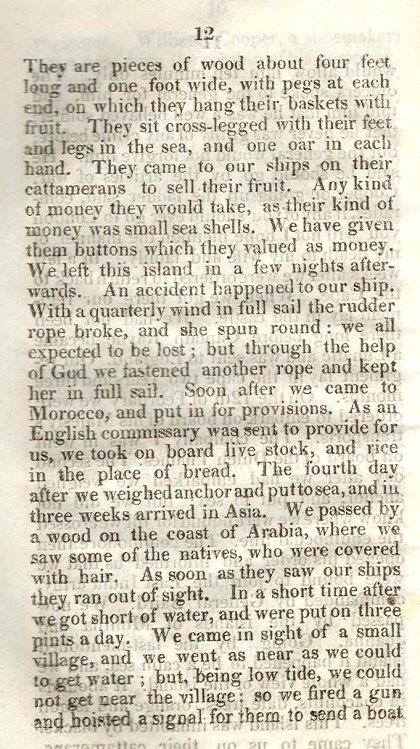 Bedfordshire Libraries, 2007
The men purchased fruit from the islanders with buttons. A few nights later the rudder of the ship broke and Wray and the men thought they were lost but they managed to keep her in full sail and reach Morocco for provisions. After a further journey of three weeks they reached Asia but were soon short of water.
---
Page last updated: 4th February 2014