Samuel Wray
---
A narrative of the adventures of Samuel Wray now living at Kempston, Bedfordshire, from the time of his volunteering for that parish in 1796, till his return to England in 1815, published by C.B. Merry, 1823, Bedford.
---
Page Thirteen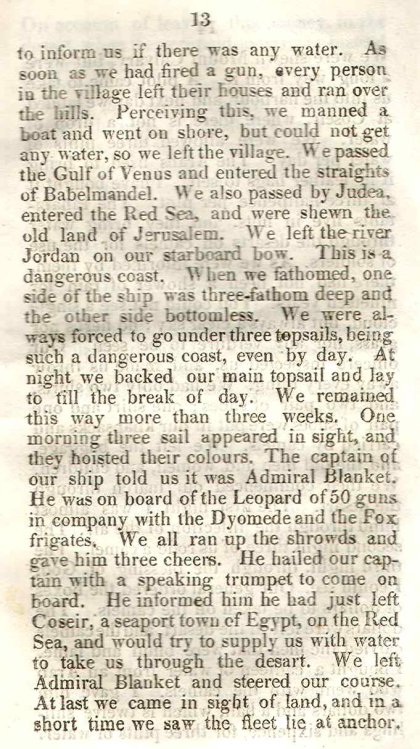 Bedfordshire Libraries, 2007
The men manned a boat to try and get water from a nearby village but were unsuccessful. The ship continued past the Gulf of Venus, the straights of Babelmandel and Judea, entering the Red Sea where it passed Jerusalem. After sailing for another three weeks three ships were spotted. The Captain of Wray's ship told the men it was Admiral Blanket on the Leopard of 50 guns with the Dyomede and the Fox frigates. Admiral Blanket supplied Wray's ship with water to take them through the desert.
---
Page last updated: 4th February 2014