Samuel Wray
---
A narrative of the adventures of Samuel Wray now living at Kempston, Bedfordshire, from the time of his volunteering for that parish in 1796, till his return to England in 1815, published by C.B. Merry, 1823, Bedford.
---
Page Fourteen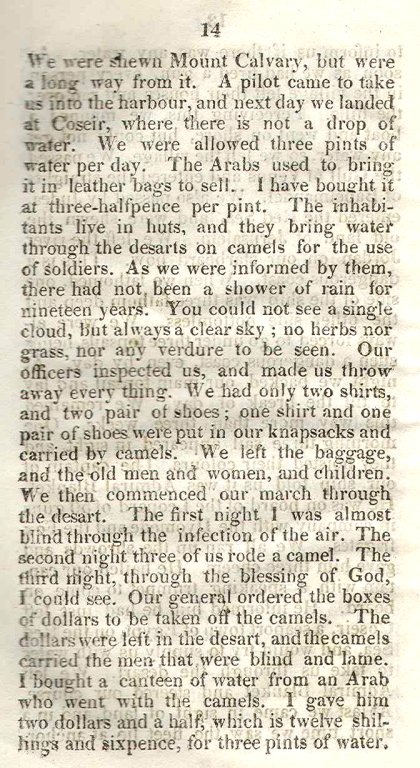 Bedfordshire Libraries, 2007
Wray's ship lands at Coseir "where there is not a drop of water" and the men purchase it from local Arab traders. The traders say there has not been a drop of rain for 19 years. The Officers inspect the men and instruct them to throw away everything in preparation for the march through the desert. This was undertaken with the help of camels.
---
Page last updated: 4th February 2014