Samuel Wray
---
A narrative of the adventures of Samuel Wray now living at Kempston, Bedfordshire, from the time of his volunteering for that parish in 1796, till his return to England in 1815, published by C.B. Merry, 1823, Bedford.
---
Page Fifteen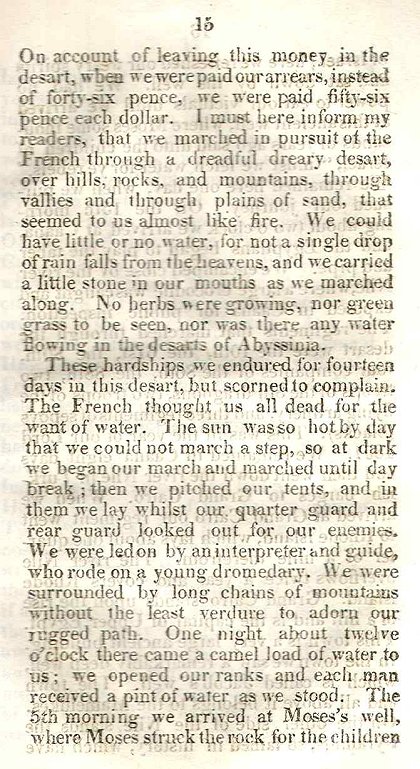 Bedfordshire Libraries, 2007
Wray and the other soldiers continue their pursuit of the French through the "dreadful, dreary, desert" that seemed "almost like fire" with very little water for 14 days. Because of the great heat the soldiers marched at night and camped during the day. On the fifth day of the march they arrived at Moses's well where they were able to refresh themselves.
---
Page last updated: 4th February 2014