Samuel Wray
---
A narrative of the adventures of Samuel Wray now living at Kempston, Bedfordshire, from the time of his volunteering for that parish in 1796, till his return to England in 1815, published by C.B. Merry, 1823, Bedford.
---
Page Three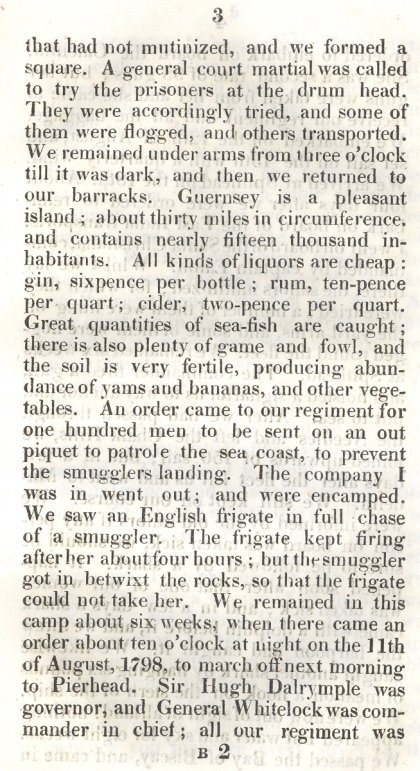 Bedfordshire Libraries, 2007
The mutineers were "got round" and a court martial organised. Some of the mutineers were flogged, other transported. Wray was then sent out to patrol the coast to prevent smuggling where he saw a frigate in full chase of a smuggler. After six weeks orders were received on the 11th August 1798 to march to Pierhead and board the Calcutta. The Governor was Sir Hugh Dalrymple and General Whitlock was commander in chief.
---
Page last updated: 4th February 2014