Samuel Wray
---
A narrative of the adventures of Samuel Wray now living at Kempston, Bedfordshire, from the time of his volunteering for that parish in 1796, till his return to England in 1815, published by C.B. Merry, 1823, Bedford.
---
Page Four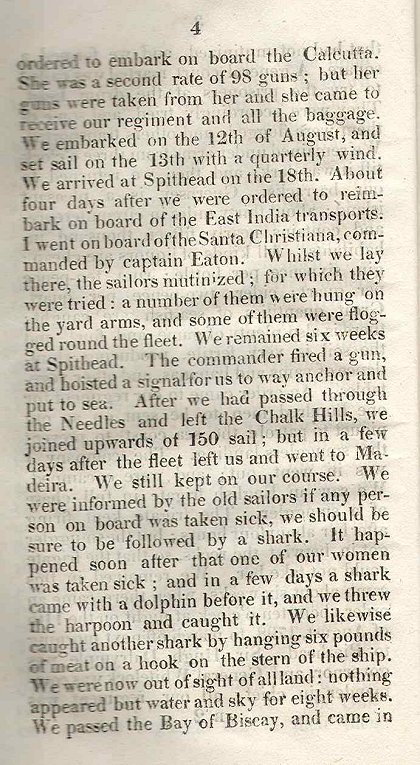 Bedfordshire Libraries, 2007
After arriving at Spithead, Wray was ordered to board the Santa Christiana under Captain Eaton, an East India transport. While there, the sailors mutinied, some were hung and other flogged. After six weeks the ship set out to sea. During the journey the travellers saw and harpooned two sharks.
---
Page last updated: 4th February 2014