Samuel Wray
---
A narrative of the adventures of Samuel Wray now living at Kempston, Bedfordshire, from the time of his volunteering for that parish in 1796, till his return to England in 1815, published by C.B. Merry, 1823, Bedford.
---
Page Ten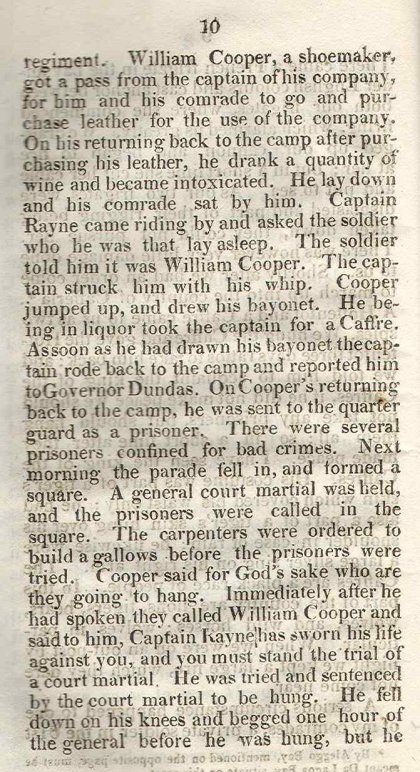 Bedfordshire Libraries, 2007
Wray tells the story of one William Cooper, a shoemaker, who was granted a pass to purchase leather for the use of the company and became intoxicated and fell asleep on his return to camp. Captain Rayne came riding by and struck him with a whip. Cooper jumped up and drew his bayonet and was duly reported by Captain Rayne to Governor Dundas. Cooper was then sent to the quarter guard as a prisoner and later received a court martial. He was tried and sentenced to be hung.
---
Page last updated: 4th February 2014