Samuel Wray
---
A narrative of the adventures of Samuel Wray now living at Kempston, Bedfordshire, from the time of his volunteering for that parish in 1796, till his return to England in 1815, published by C.B. Merry, 1823, Bedford.
---
Page Eleven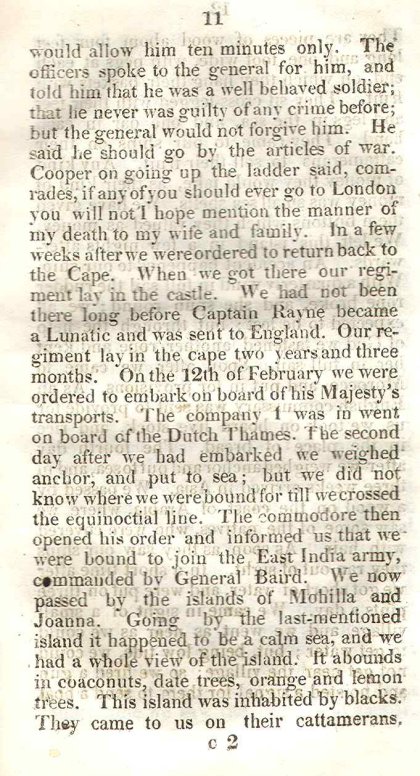 Bedfordshire Libraries, 2007
Although William Cooper begged to be pardoned he was not let off, on going up the ladder he said "comrades, if any of you should ever go to London, you will not I hope mention the manner of my death to my wife and family". A few weeks later the men were ordered back to the Cape, where Captain Rayne "became a lunatic" and was sent to England. The Regiment remained in the Cape for two years and three months before Wray embarked to join the East India Army commanded by General Baird. Wray passed the islands of Mohilla and Joanna where the inhabitants came out to meet the ship on catamarans.
---
Page last updated: 4th February 2014