Samuel Wray
---
A narrative of the adventures of Samuel Wray now living at Kempston, Bedfordshire, from the time of his volunteering for that parish in 1796, till his return to England in 1815, published by C.B. Merry, 1823, Bedford.
---
Page Seven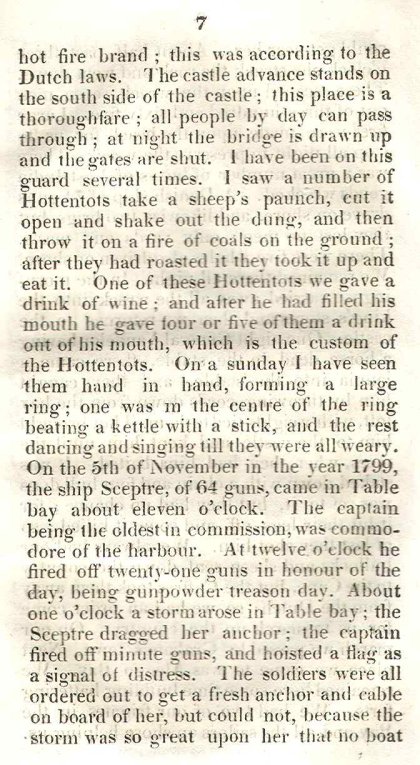 Bedfordshire Libraries, 2007
Wray describes the local people and their customs, which he calls Hottentots as was common at that time (now called the Khoikhoi peoples of South Africa and Namibia). On the 5th November the ship Sceptre came into Table Bay and fired 21 guns in honour of it being gunpowder treason day. At one o'clock a storm arose and the Captain of the Sceptre fired guns and hoisted a flag as a symbol of distress.
---
Page last updated: 4th February 2014