Samuel Wray
---
A narrative of the adventures of Samuel Wray now living at Kempston, Bedfordshire, from the time of his volunteering for that parish in 1796, till his return to England in 1815, published by C.B. Merry, 1823, Bedford.
---
Page Eight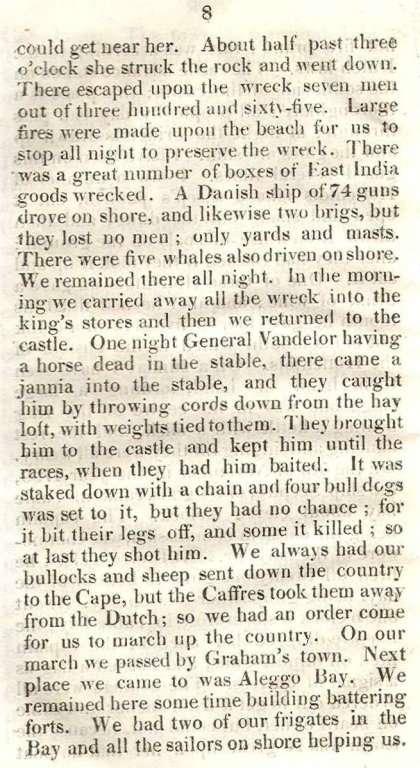 Bedfordshire Libraries, 2007
The ship Sceptre goes down at about half past three after striking a rock, only seven men escaped from a crew of 365. Wray and the soldiers were sent down to the beach to preserve the wreck. During the night five whales were also driven ashore. Later, the men received orders to march, going past Graham's Town and into Aleggo Bay where they remained building battering forts.
---
Page last updated: 4th February 2014