Samuel Wray
---
A narrative of the adventures of Samuel Wray now living at Kempston, Bedfordshire, from the time of his volunteering for that parish in 1796, till his return to England in 1815, published by C.B. Merry, 1823, Bedford.
---
Page Nine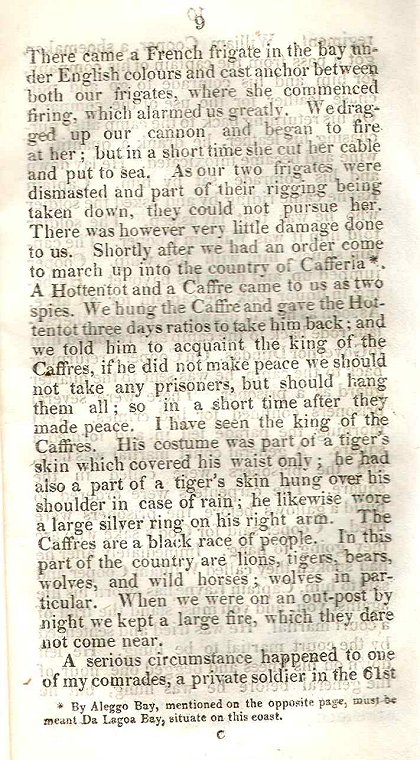 Bedfordshire Libraries, 2007
A French Frigate sailed into Aleggo Bay and began firing at two English ships but after having been fired upon herself, she put out back to sea. Orders were then given to the men to march into the country of Cafferia (an area of north-east South Africa) where a hanging and further threats of violence caused the local people to make peace. Wray describes the Caffre people as they were then called (members of a South African race belonging to the great Bantu family) and their king.
---
Page last updated: 4th February 2014