Library Link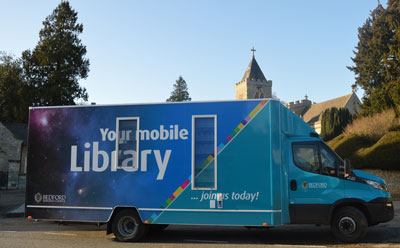 Bedford Borough's Library Link Service brings the library service to people who might otherwise be unable to use them.
If you are not able to leave your home and visit your local library, Library Link is for you!
This service, using our library link vehicle and volunteers, delivers books to your door. The service is available throughout Bedford Borough, to young and old alike. You can use the service even if you are confined to your home for just a few weeks.
To find out more either talk to a member of staff at your local library or contact Library Link at:
Bedford Borough
Kempston Library
Halsey Road
Kempston
MK42 8AU
Tel: 01234 276453
I would like to volunteer!
Bedford Borough's Library Link service couldn't operate without volunteers who give up their time to deliver items to people who are unable to leave their homes.
If you like people, enjoy books and have time to spare, we would be glad to hear from you. Volunteers act as a link between the library and the reader by delivering books and other items, which have been pre-selected by library staff. This provides a valued contact with the outside world.
Find out more about being a Library Link Volunteer here.
---
Page last updated: 9th April 2018