Samuel Wray
---
A narrative of the adventures of Samuel Wray now living at Kempston, Bedfordshire, from the time of his volunteering for that parish in 1796, till his return to England in 1815, published by C.B. Merry, 1823, Bedford.
---
Page Twenty Five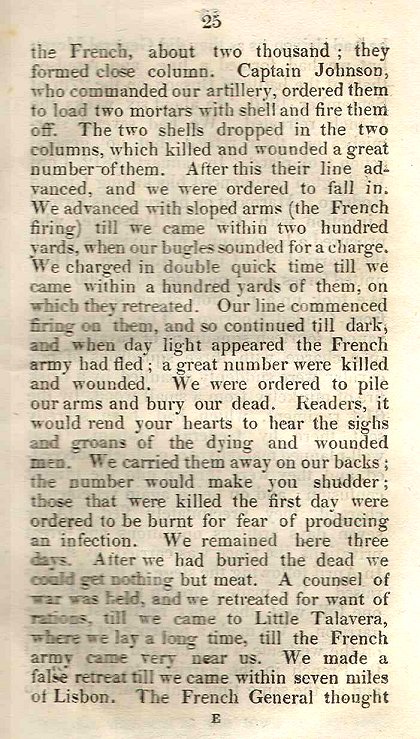 Bedfordshire Libraries, 2007
Wray continues with more details of the battle and the eventual fleeing of the French army. After the battle the men were ordered to pile arms and bury the dead. For want of rations the army retreated to Little Talavera where they stayed for some time until the French army came near forcing a false retreat to seven miles of Lisbon.
---
Page last updated: 4th February 2014