Samuel Wray
---
A narrative of the adventures of Samuel Wray now living at Kempston, Bedfordshire, from the time of his volunteering for that parish in 1796, till his return to England in 1815, published by C.B. Merry, 1823, Bedford.
---
Page Thirty Two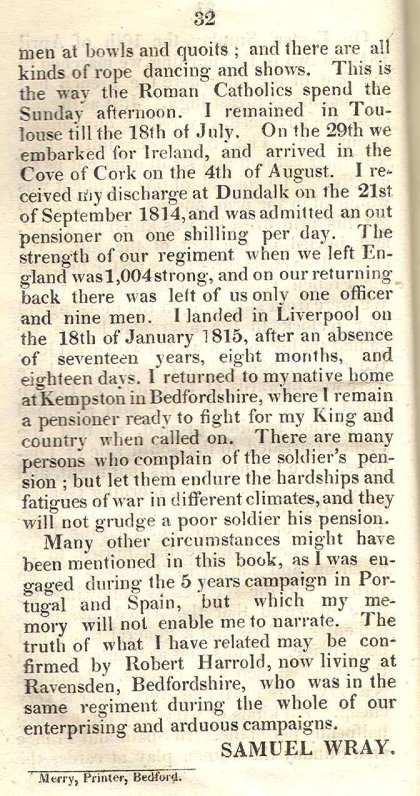 Bedfordshire Libraries, 2007
Wray remained in Toulouse until 18th July. On the 29th he embarked for Ireland and arrived at the Cove of Cork on the 4th August. He received his discharge at Dundalk on the 21st September 1814 and was admitted as an out pensioner on one shilling per day. He landed at Liverpool on 18th January 1815 after an absence from England of seventeen years, eight months and eighteen days. He returned home to Kempston, Bedfordshire. Wray calls upon Robert Harrold, now living in Ravensden, Bedfordshire as a witness to the truth of his story.
---
Page last updated: 4th February 2014