Cardington
R101
---
Daily Mirror 7th October 1930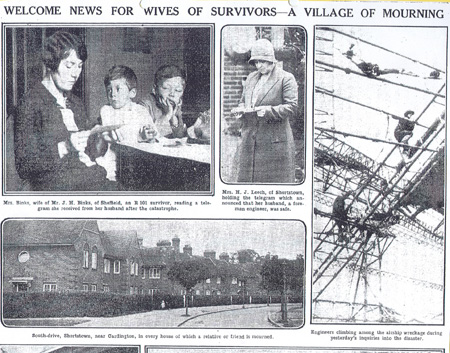 Transcription
WELCOME NEWS FOR WIVES OF SURVIVORS - A VILLAGE OF MOURNING
Mrs Binks, wife of Mr. J.H.Binks, of Sheffield, an R101 survivor, reading a telegram she received from her husband after the catastrophe.
Mrs H.J.Leech, of Shortstown, holding the telegram which announced that her husband, a foreman engineer was safe.
South-drive, Shortstown, near Cardington, in every house of which a relative or friend is mourned.
Daily Mirror 7th October 1930
---
Page last updated: 3rd February 2014