Bedford Highlanders
Highlanders in Bedford - an introduction and special thanks
---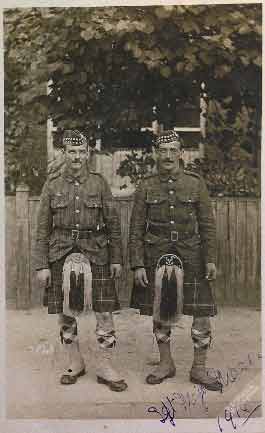 "The Scottish Regiments began to leave for the front in November 1914, and their departures continued until well in the late spring of 1915. The people of Bedford were sorry to part with their Scottish friends, after months of agreeable association on the forming of many friendships. These friendships will last for many years, and have in many cases ben cemented by visits from members of gallant 51st, en route for Scotland"
The Bedford Borough Recreation Committee for the Troops: a record.
From August 1914 to May 1915 the population of Bedford nearly doubled in size as 20,000 soldiers from the Scottish Highlands arrived in the town to undergo training before being sent to the front. Few events in Bedford's history have made such a deep impression on the townspeople, as did the arrival of those Highland Troops and few visitors have won such a deep and lasting affection as these young soldiers.
Although the troops arrival and departure effected the town at the time, this is perhaps a part of Bedford's history that is known by those people who who know where to look for clues, or those who have heard stories passed down from generations who had soldiers billeted in their family homes.
Following the High Street History and Bedford Cinemas Virtual Library projects, we wanted to continue to add content to our website drawing on the resources we have in the library but also highlighting the areas incredible history. The Highland Division's stay in Bedford had such a huge impact at the time, its astounding that this part of Bedford's history is relatively unknown by people living in Bedford today. Bedford Borough Libraries felt that this was the perfect project to bring to life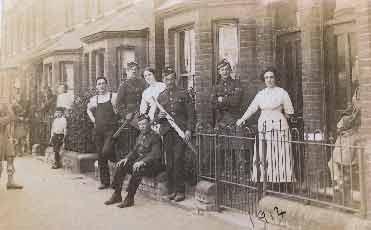 online.

And this is where the wonderful Richard Galley came in. Along with local newspaper reports and a couple of commemorative souvenir publications Richard's blog was a starting point, and his enthusiasm for the subject came through in his entries and words accompanying photographs. We told Richard about our plans to draw together content for the Virtual Library and very luckily for us he, and his wife Christine who has also been hugely supportive, was very happy to get involved, and this is the result.

Richard happily shared his collection of photographs with us, selecting some that he felt would be of interest and best paint a picture of life for the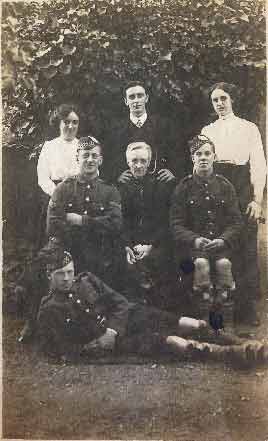 Highlanders and the impact they had on Bedford and its residents. In addition to the photographs, he also shared some of the details about the subjects or circumstances of the photographs which we were then able to draw together and present here. This resource will grow over time as we add more content, but the words and pictures which form the foundations of the project could not have been laid without the hard work of Richard Galley.
Therefore, this project would not have been possible without the support, enthusiasm, and hard work of Richard. You can read his blog to find out more him and his interest in the history of the Higlanders.
Special thanks must also be extended to local historian Stuart Antrobus. Stuart spent many hours working through the Bedfordshire Times and Independent highlighting articles, advertisements, and images that gave a sense of life for those who were effected by the First World War. By carefully selecting a range of feaures from the newspaper, Stuart was able to provide us with a comprehensive timeline of Great Way period in and around Bedford. The Highlanders appeared in the local newspaper several times, and their own timeline has been extracted from the work Stuart had done for us. This is one of a number of local history projects that has Stuart has been the driving force behind, including his ongoing work on the Bedfordshire Women's Land Army resource.
We would also like to thank Teresa Brooks,the editor of Community Life Magazine, for her continued support of Bedford Borough Libraries and particularly the Virtual Library. As a result of an article about the Bedford Highlanders featured in the magazine, several members of the public came forward with stories or photographs of the Highlanders. We would also like to take this opportunity to thank those people, for sharing their treasured memories and contributing to this project, in particular Mr Horwood whose photographs have been shared on this page.
---
Page last updated: 15th July 2014 2014