Bedfordshire
Natural History
---
The Natural History of Bedfordshire by W. Owen
The General Magazine of Arts and Sciences, Temple Bar, 1760.
---
Page 2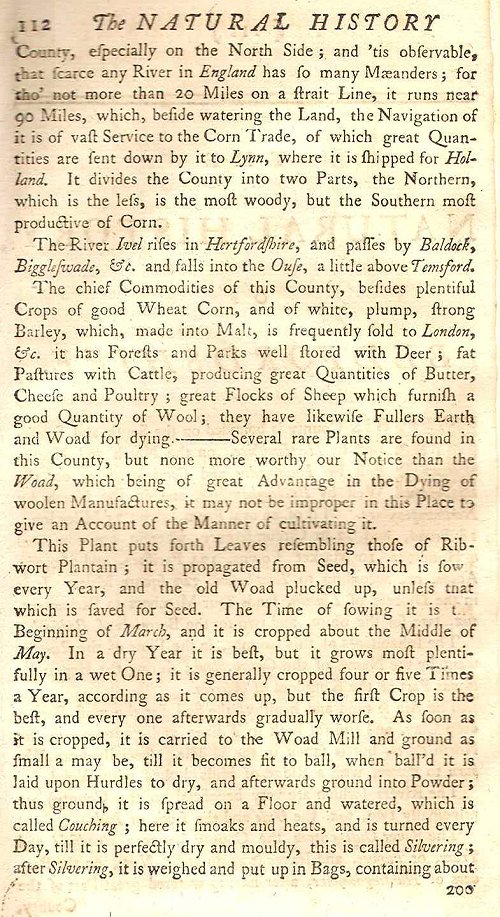 Page two describes the River Ouse - how it meanders through the county and its service to the Corn Trade. The author continues with an explanation of the principal commodities of the county including "good wheat corn" and "white, strong, plump barley". Also, great quantities of butter, cheese and poultry, flocks of sheep, Fullers Earth and woad for dying. Details are provided of the cultivation of woad within the county. The woad is taken to a Woad Mill where it is ground and dried into a powder. It is then spread on the floor and watered (called couching) and turned every day until it is "perfectly dry and mouldy" (called silvering). After silvering it is weighed and put into bags.
---
---
Page last updated: 23rd January 2014