Bedford
First World War Images from the Bedfordshire Times
1915
---
A selection of images from local newspaper The Bedfordshire Times and Independent - August to December 1914.
---
19th February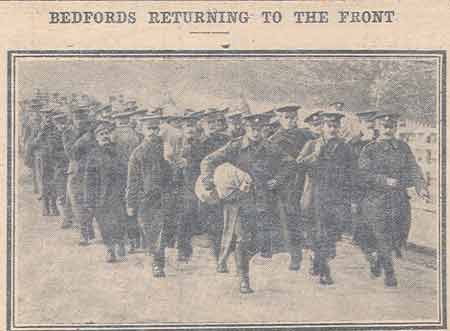 Bedfords returning to the Front
Photo showing men of the Bedford regiment who, having recovered in hospital from woumds, heading back to the Front
Page 5; columns 2 - 3.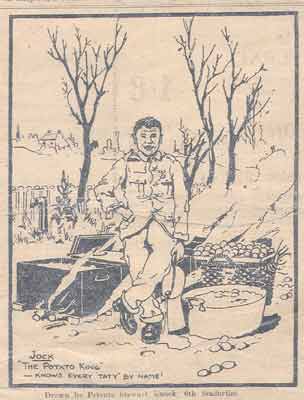 Jock
"The Potato King" - knows every 'tatty' by name!
Sketch by Private Stewart Knock
Page 5; columns 2 - 3.
19th March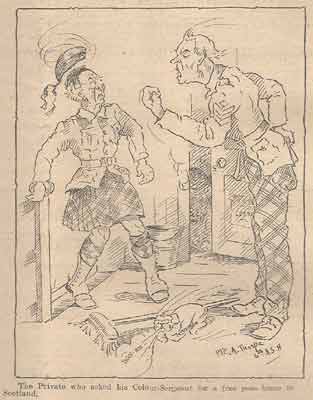 The Private who asked his Colour-Sergeant for a free pass home to Scotland.
Cartoon of by Private A Thorpe of the Highlanders Regiment.
Page 7: columns 4 - 5.
---
Page last updated: 22nd August 2014