Reading Well for Children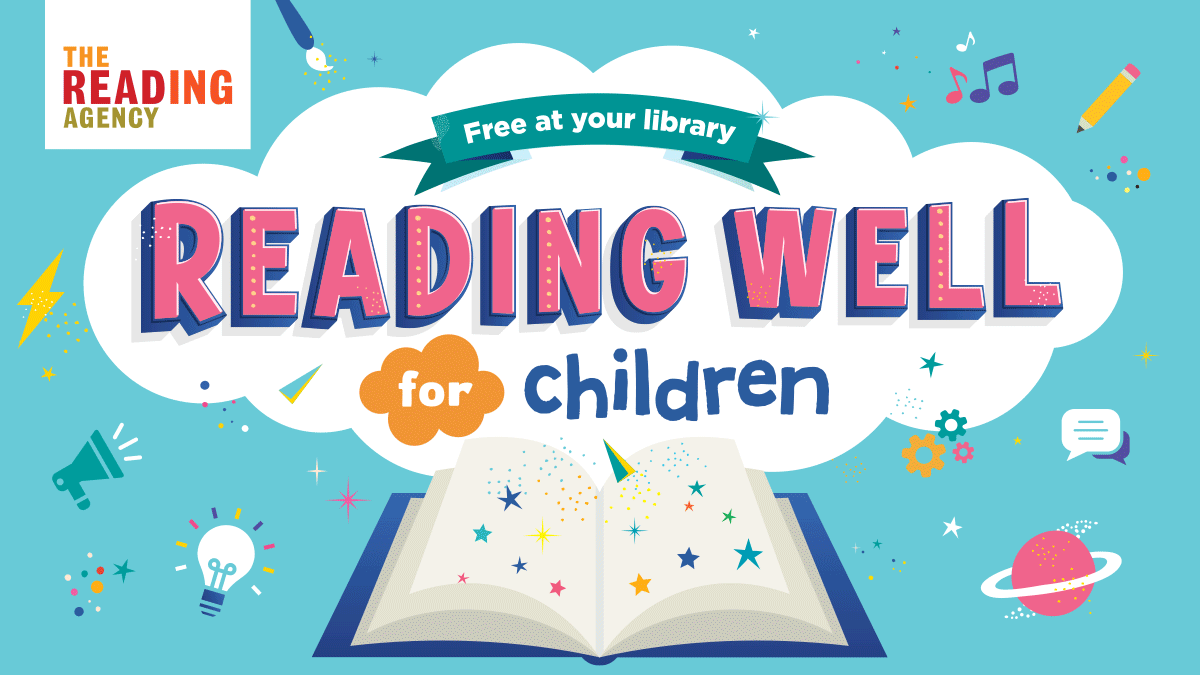 Reading Well for children recommends reading to help children understand their feelings and worries and cope with tough times. The books have been chosen by children, carers, health experts and librarians. They are endorsed by leading health organisations such as NHS England, Mind and the Royal College of GPs.
The booklist is targeted at children in Key Stage 2 (aged 7-11) and includes a wide range of reading levels to support less confident readers, and to encourage children to read together with their siblings and carers.
You will find the collection in Bedford Central Library, Kempston Library, and Leighton Buzzard Library Putnoe Library, but don't forget it is free to request a book if you are under 16.
Click on the book cover to see which libraries have copies, or request for free if you are under 16.
Healthy Minds
What's Going On Inside My Head? by Molly Porter and Sarah Jennings
Age : 4+

Self-esteem and Mental Health by Anna Claybourne and Dan Brammall
Age: 9+

How Not To Lose It: Mental Health Sorted by Anna Williamson and Sophie Beer
Age: 9+
Feelings
How Are You Feeling Today? by Molly Porter and Sarah Jennings
Age : 4+

Exploring Emotions by Paul Christelis and Elisa Paganelli
Age: 5+

Feeling Angry! by Katie Douglass and Mike Gordon
Age: 5+

Sometimes I Feel Sad by Tom Alexander
Age: 5+
Worries
Ruby's Worry by Tom Percival
Age: 4+

Worries by Paul Christelis and Ximena Jeria
Age: 5+

Grobblechops by Elizabeth Laird and Jenny Lucander
Age: 5+

Me and My Fear by Francesca Sanna
Age: 5+

All Birds Have Anxiety by Kathy Hoopmann
Age: 6+

Worry Angels by Sita Brahmachari
Age: 8+

Outsmarting Worry by Dawn Huebner and Kara McHale
Age: 9+
At School
Dealing with Bullying by Jane Lacey and Venitia Dean
Age: 7+

Accidental Trouble Magnet by Zanib Mian
Age: 6+

The Illustrated Guide to Dyslexia and Its Amazing People by Kate Power and Kathy Iwanczak Forsyth
Age: 7+

Ella on the Outside by Cath Howe
Age: 8+
Online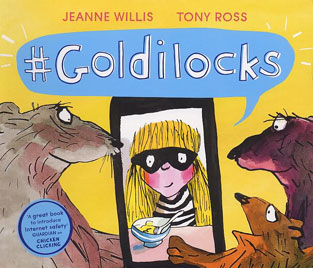 #Goldilocks by Jeanne Willis and Tony Ross
Age: 3+
In The News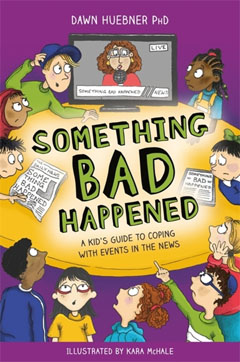 Something Bad Happened by Dawn Huebner and Kara McHale
Age: 6+
When Someone Dies
Mum's Jumper by Jayde Perkin
Age: 4+

Michael Rosen's Sad Book by Michael Rosen
Age: 5+

Worry Angels by Sita Brahmachari
Age: 8+

If All The World Were... by Joseph Coelho and Allison Colpoys
Age: 5+

Clownfish by Alan Durant
Age: 10+
Getting Through a Tough Time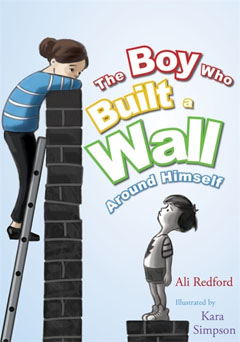 The Boy Who Built a Wall by Ali Redford and Kara Simpson
Age: 4+
Tough Times at Home
Up and Down Mum by Child's Play and Wellcome Trust and Summer Macon
Age: 3+

The Colour Thief by Andrew Fusek Peters, Polly Peters and Karin Littlewood
Age: 5+
Attention Deficit Hyperactivity Disorder (ADHD)
Can I Tell You About ADHD? by Susan Yarney and Chris Martin
Age: 7+

Check Mates by Stewart Foster
Age: 9+
Autism Spectrum Disorder (ASD)
Autism by Louise Spilsbury
Age: 5+

M for Autism by Students of Limpsfield Grange School and Vicky Martin
Age: 9+
Obsessive Compulsive Disorder (OCD)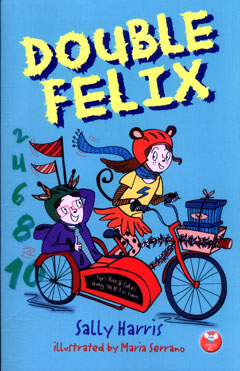 Double Felix by Sally Harris and Maria Serrano
Age: 7+
Having a Disability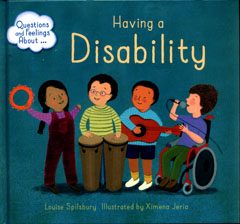 Having a Disability by Louise Spilsbury and Ximena Jeria
Age: 5+
---
Page last updated: 1st April 2022