What is Reading Well for Dementia?
---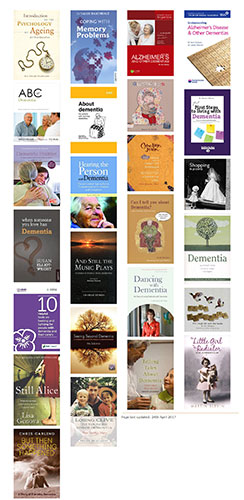 Building on the success of the common mental health conditions booklist list, Reading Well for Dementia is now available at Bedford Central Library, Kempston Library and all Central Bedfordshire Libraries. The core booklist of 25 titles includes professionally endorsed information and advice for people diagnosed with dementia, their carers, and people worried about symptoms or wanting to find out more about the condition.
It provides:
Information and advice about dementia and normal ageing
Support with living well following diagnosis
Practical advice for carers
Personal stories
Suggestions for shared therapeutic activities.
How does Reading Well for dementia work?
Health professionals who provide dementia care can use the scheme to recommend helpful reading. Books can be used before, during or post diagnosis, and to support family and carers.
Reading Well for dementia is simple to use. The user leaflet contains information about the scheme and the list of recommended reading. Health professionals can recommend books by ticking the titles on the recommended reading list and signing the form. Patients can either take the suggested list to the library to get the books, or they can browse the collection and make selections themselves.
Can I see the booklist?
You can see all of the books listed on Pinterest.
Where can I find out more about the scheme?
Visit the Reading Agency Website or Contact Us to find out more.
---
Page last updated: 17th April 2020