e-comics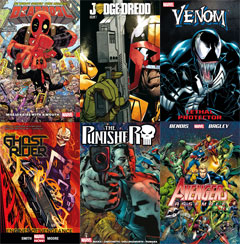 Choose from over 75 free e-comics - download them or read online via the web or RB Digital app on your tablet or phone - anytime and anywhere!
Follow the adventures of those Marvel superheroes you know and love or find a new hero.

If it is your first time using RB Digital you will need to set up a RB Digital account so can see and download our range of comics.
For more information read the e-comic Frequently Asked Questions.
---
Page last updated: 22nd October 2018