Caribbean Family History Top Tips
Before you start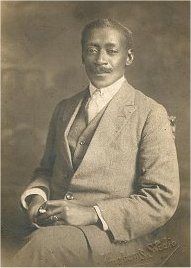 Visit Moving Here, an archived website, which is a great starting point for those tracing ancestors who were not born in the UK, and the BBC's African-Caribbean Family History archived page.
Read all you can about the subject. On the online catalogue, use search terms such as 'family history', 'genealogy' or 'tracing West Indian ancestors'
Your research begins
The accepted method of research is to start with the known (yourself) and then to work backwards, one step at a time, from relatives living here in Britain. Decide which branch of your family to research first, your father's or mother's
If your ancestors were born in England or Wales on or after 1st July 1837 start your search with births, marriages and death records (civil registration)
If your ancestors settled in England or Wales after 6th June 1841 take a look at census records (1841-1911)
Civil registration and census records are freely available on the Ancestry Library Edition website in all Bedfordshire Libraries.
If you wish to read up on the history of African Caribbean settlement see the 'Migration histories' section of the archived Moving Here website
Key resources
Caribbean birth, marriage & death records (1800s to 1900s)
Familysearch
Click 'Search' and enter ancestor's details. To limit your search to a specific country scroll down to the map of the world.
To find your nearest Familysearch centre where you can use their resources for free, scroll down to the home page and click 'Find a center'.
Registry Offices/Archives in the Caribbean
Click on 'Tracing your roots', then 'Caribbean', then 'Life Events' (of the archived website Moving Here). Contact the relevant office/archive to find out what records they hold and to see if staff there will check records on your behalf.
Church records (baptisms, marriages and burial records 1600s to 1900s)
Incoming Passenger Lists
Records of those arriving at UK ports only. There will not be any records if your ancestor arrived in Britain by aeroplane or if they disembarked from ships at continental ports and then arrived in the UK by train
1878-1960
Ancestry Library Edition
Click 'Search' (ignore the drop-down menu) and scroll down to the 'UK and Ireland', select 'England' and scroll down to 'England Immigration and Travel'
March 1948 - Oct 1960
Moving Here archived website
Click the 'Search' tab, tick 'Catalogue of Digitised Resources', then enter the person's name or any other keyword such as country, name of ship or departure port.
Slave records
Most records of slaves will be found among the personal papers of the plantation owners. These may still be with the family who owned or managed the plantation, they may have donated them to their local record office or they may be found in the plantation country's archive. A few are held at the National Archives in Kew, London.
Slave registers 1814 -1834
These were set up to try and combat the smuggling of slaves throughout the Caribbean. The registers were compiled every 3 years from approximately 1814 until slavery was abolished in 1834.
Census records 1600s-1800s
Most are just headcounts but some give the name of the head of the household plus the number of women, children, servants and slaves. The taking of the census began during the period when Britain governed the Colonies.
Local newspapers
British Library
Holds newspapers from around the world, mainly on microfilm.
Move mouse pointer over 'Catalogues' and select 'Main catalogue', click 'Advanced search' and enter country name eg Jamaica then in the 'Materials type' box select 'Newspapers'.
Useful websites
Useful books
Going further in your research
Good luck with your search!
---
Page last updated: 1st January 2022